Our support in the preliminary project stage
You need equipment or a preparation line for fruits, vegetables or sweet corn.
Whether you are located in France or abroad, our sales department will take down you needs and constraints. With the support of the engineering office and our partners abroad, they will develop and offer you one or several solutions that meet your industrial objective. According to your project and your requirements, these proposals will take account of all or a portion of the supplies and services that FEMIA provides every day:
-Analysis of the industrial tools in place;
-Designing of process solutions and the selection of standard and/or specific equipment;
-Trials on test machines;
-Development of layouts (2D, 3D);
-Engineering and detailed plans of structures and platforms and/or supplies (2D, 3D);
-Electricity and automation;
-Documentation;
-Logistics flows (transport, customs clearance);
-Installation, assembly;
-Tests, commissioning and training for personnel;
-Production assistance;
-Commercial propositions;
In addition to the technical offering, we offer customised project content for a clear and precise definition of the supplies and services.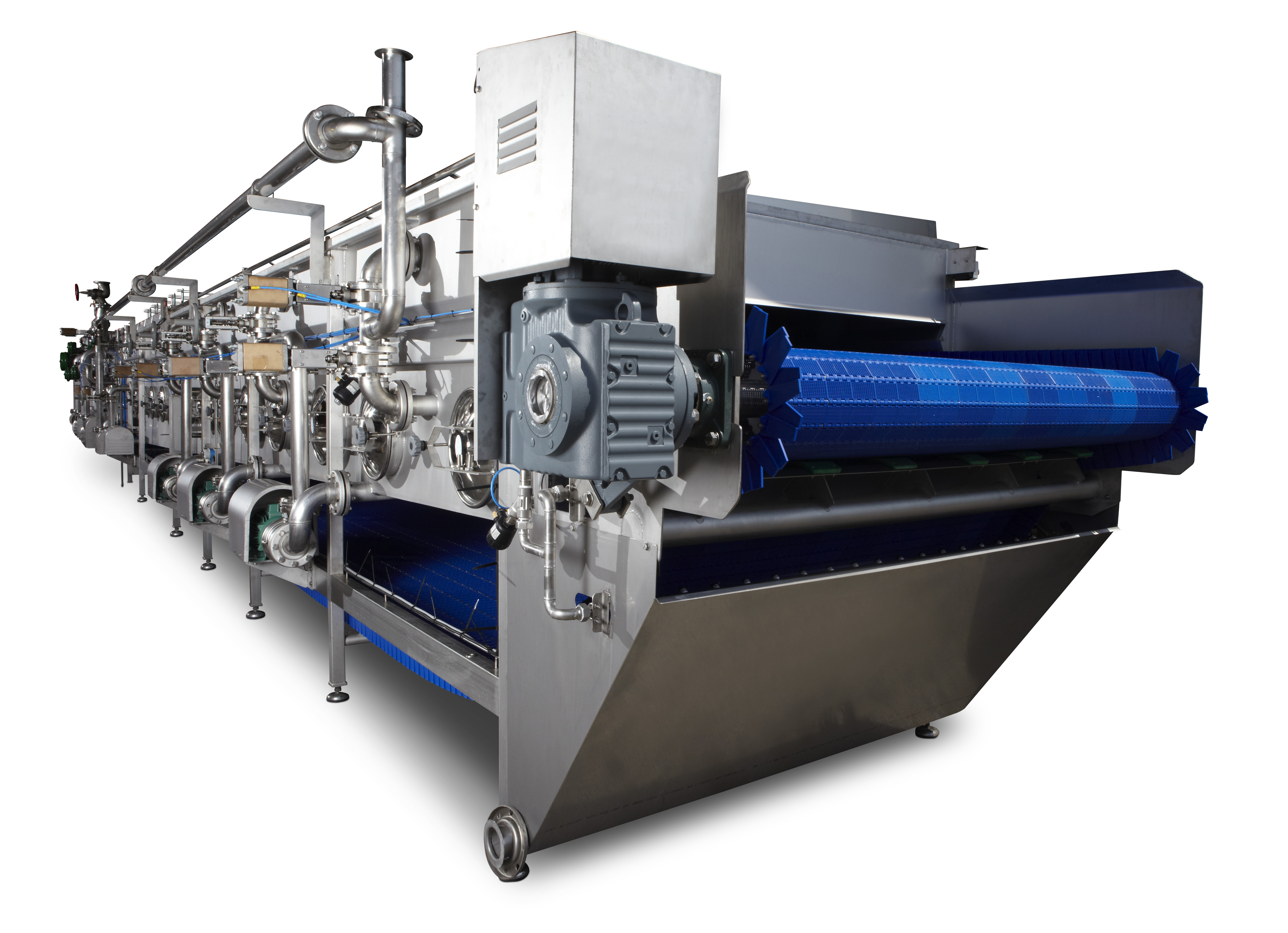 We have designed a blancher in pulsed steam mode in order to preserve as much as possible the integrity of products as well as their organoleptic characteristics.
FEMIA Industrie Engineering Office
TRIALS AND INDUSTRIAL PILOT MACHINES
It is sometimes necessary to check the feasibility and the level of performance of a process function for a particular product. It is also very useful for our customers to be able to define or confirm the thermal treatment parameters for their products on industrial pilot machines.
FEMIA offers to conduct sorting and separation tests on its machines (products, waste etc.).
We also have several continuous thermal treatment pilot machines (blanchers and blancher-coolers) on which we conduct tests with our customers.
Two of these test machines are installed in the technology halls of our partner CTCPA (Centre Technique de la Conservation des ProduitsAgricoles, or "Technical Centre for the Conservation of Agricultural Products").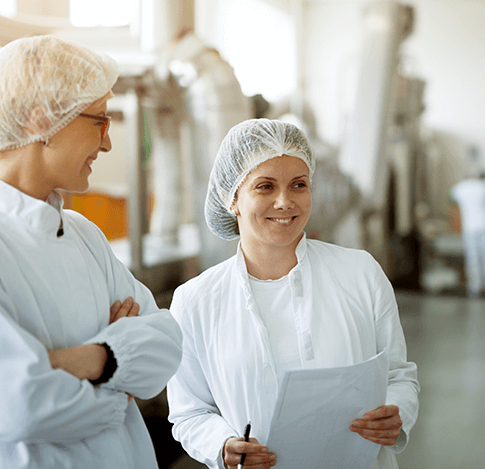 Our know-how, our experience and optional tests allow us to provide our customers with support in developing and/or verifying the design of their preparation line
FEMIA IndustrieEngineering Office